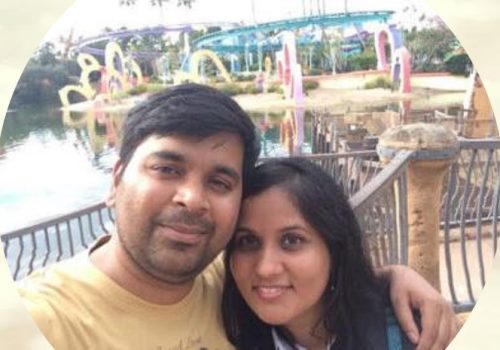 We are passionate programmers interested in cutting-edge technology. We both started our career in the year 2010, on the same day, same company, same team, and ended up getting married. We both got inspired by Andrew Ng's course on Machine Learning and a few Ted Talks some years ago, seeing how technology can impact make the world a better place. We like to explore interesting subjects and share them with you all.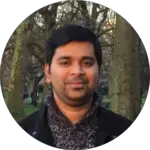 Currently a Machine Learning Engineer & Lead, with 10+ years experience in IT industry, India
Bachelor of Engineering (Computer Science) 2009, VTU, India
Working in Mainframes for over 8 years, I was pretty much settled. My every day was the same. Wake up, get ready, go to the office, start work after a cup of tea, code some COBOL or SQL, check a few abends, come back home, have my dinner, and get a good night's sleep. I was pretty happy with my life.
One day after dinner, I saw my wife watching a flying helicopter on her laptop and started to listen in. It was a lecture by Prof. Andrew Ng about Machine Learning. It sparked my curiosity. This way, I started my journey towards Data Science without any prior knowledge in mid-2018. I started to explore in my free time and found it fascinating and since then it has become my passion. In the beginning, I was lost in the vastness of the subject. I started learning by taking a few online courses, reading articles over the internet, participating in hackathons, and building a social network with other enthusiasts. Python being widely used in this field, started learning this powerful language.
Personally, I follow the breadth-first approach when learning so that I understand the vastness of the subject, get a basic understanding, get an idea of how and where to apply the knowledge. Then I try to practice by practically coding, training, testing models, apply knowledge in hackathons, and then learn from mistakes. I also learn from my friends in the network of Machine Learning, it helps to understand how others view the same problem so that we can expand our thinking limits. Finally, I try to dig a bit deep into the subject so that I can understand exactly what happens behind the scene.
Slowly one step at a time, learning this way helped me transition to a Machine Learning role from a Mainframes role. Currently, I have experience with Python, Predictive Analytics like Regression and Classification, Natural Language Processing, and others. I have taken part in several hackathons organized by Machinehack, Analytics Vidhya, Zindi, etc, and have been able to secure a good rank couple of times. While continuing my journey with Data Science & Python, I really like to connect with you and make achieving your goals a bit easier, by sharing things like the best resources, hackathon learning experience, interesting technical concepts in a simple way with you via this blog.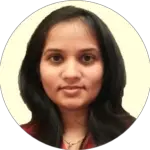 Currently a Technical Blogger, with former experience of 10+ years as a Software Developer and Lead, India & USA
Bachelor of Engineering (Computer Science) 2009, VTU, India
For nearly 10 years, I worked as a Software Developer and Lead in India and the USA. During this period, I got the opportunity to work on Dot-Net applications, develop websites, build web services, windows applications, design Databases, write a lot of SQL, work on Splunk and do Data Analysis, co-ordinate technical teams, work with business teams to understand their requirements, provide training and others. Currently, I have shifted from a regular IT job to Technical Blogging to challenge myself and see if I can really simplify and convey ideas clearly to you.
Since a couple of months, I have started learning Python. As a beginner, I get probably some of the same questions as you do, get the same error, or get stuck from time to time. Just like you do, I try to google and find answers. I also discuss with Chetan and friends and learn from my mistakes. Hence, come along and learn with me. I have a habit of keeping extensive notes. So, sharing it with you in the form of this blog.
I am also re-skilling myself on the latest Angular, and Query languages, along with Python. Visit my website https://angularnotes.com if you are also interested in UI/UX.  I hope you find our articles interesting, inspiring and get a feel of "Yes I Can"!
Being a mother of a 2-year-old, I have to really thank my husband Chetan Ambi for sharing the responsibilities of taking care of the child and household chores in order to create some personal time for me. So that I get a chance to learn new things and work on my passion, while my son gets some joyful moments with his dad.